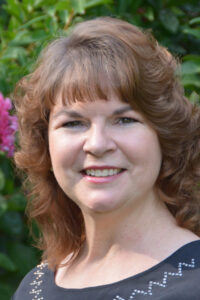 Hi! My name is Valerie Cudnik, and I'm the creator of WebsiteLessons.com
I've been helping small businesses market their products and services since 1986, when I launched Computer Design Graphics, my "desktop publishing" company and started knocking on doors around Silicon Valley to drum up business. I added website design and development to my menu of services in 2007 and shortly after fell in love with the WordPress platform. A few years ago I updated the name of my business using the initials and services to come up with CDG Marketing & Web Design. I still do websites for clients and I still do graphic design and printing, too.
In working with clients from a variety of businesses I've gained an understanding of what an average person knows about creating a website… and what they don't. Even though most of us have been pointing-and-clicking around the internet for 20 years or so, understanding it is something else altogether. Sort of like a TV — I don't need to know how it works to watch it. Plus, the internet has changed over the years. Drastically! In terms of internet marketing the last 2 years have been fairly significant.
Sort of like a TV — I don't need to know how it works to watch it.
In any case, I realized a while back that I was very often teaching my clients the same information about how to use their site, what SEO is, what parts of it they could directly control on their site, how to add photos and other media to a website, etc. I started creating a modest video library, and realized I needed to do something more. I've become somewhat of a WordPress 'evangelist' because it's a simple, effective solution. I'm crazy-passionate about it, and I'm not the only one who thinks it rocks. Roughly 18% of all websites on the internet are running on WordPress now.
So here's this great, FREE software and so few people know how to use it! One of me… many of you. The solution: online training!
There are tens of thousands of videos on the internet on how to make websites, how to use WordPress, how to do SEO. Some great, some great in the past, but now outdated, and some downright horrible. The same thing can be said for choosing themes or adding functionality to a WordPress site with plugins. I can tell you, there are a lot of duds!
What's a person to do? How many hours of video can someone be expected to watch? How many articles? If only there was an experienced person to guide you through the process… Ah ha! That's what websitelessons.com is all about. So join us! We're brand new and our basic (and only) level is FREE.